Yes, you can still make money by producing content on Youtube while traveling, but the bar has really risen. You have so many competitors in any niche. Sometimes it is necessary to stand out with quality equipment and editing skills, keep up with ever-changing algorithms, or even be a little too original, rather than finding a suitable space. It is possible to spend this time both by devoting different ways to produce content and by working for voluntary work, accommodation and meals in the country you want to go.
Volunteers generally do not earn money from the work they find through platforms. They work for four to six hours and receive accommodation and food in return. However, some employers can help you buy your food from outside by paying a small fee instead of food. Some may additionally provide bicycles for your transportation or take local excursions. The opportunities provided by different employers will also be different.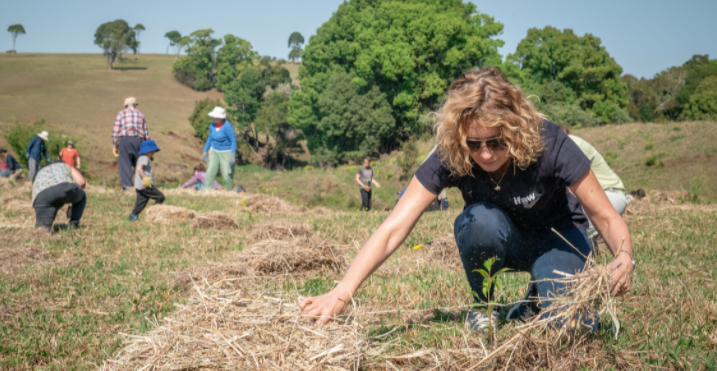 These platforms, in short, are intermediary sites that bring together those who need employees and those who want to work voluntarily. There are international platforms where people from many countries around the world get help for jobs that require manpower, but sometimes there can be jobs such as working in a hostel, onboard assistance or childcare.
The experience provided by such opportunities is very different from being a tourist. Once you are in real contact with locals, you see the way they think and act. You have the opportunity to meet volunteers from many different countries and also observe the way people think and behave in different countries. A truly cultural interaction is provided. In addition, experiences you will find that alone contributes significantly to your crisis management and personal maturation.
Although such experiences are considered among the low-budget travel options that we call low-cost, mostly for young people, the fact that there is no upper age limit can be considered as an open door to all wandering souls.
So how do we trust the employer?
These types of gathering platforms generally work with the feedback method. Volunteers who have worked there before are asked to make a detailed evaluation and scoring after work. It's kind of like going to previously experienced places by relying on interpretations. From the point of view of the employer, they hand over their jobs to you and open their homes just by looking at your profile. An experience entirely dependent on trust, on both sides. Likewise, they rate and comment on your characteristics such as work and adaptation.
Workaway
In order to be able to go somewhere voluntarily via the Workaway platform, you must register on the platform for a fee and renew your membership annually if you are going to continue. Unlike the European Volunteering Service, these programs do not have an upper age limit, anyone over the age of 18 can start looking for hosts 🙂
You don't have to be a lone traveler to take advantage of these programs. You can also become a member of the platform with a friend or couple you always travel with and apply for jobs this way.
You can experience your first experience not abroad, but also in Turkey if you wish. There is a lot of work in Workaway from the south of our country.
WWOOF: World Wide Opportunities On Organic Farms
WWOOF is a complete TaTuTa; Agricultural Tourism Clearing Program. Volunteers gain experience in ecological living and sustainable agriculture while working in host farms or settlements. This program is open to anyone aged 18 and over.
WWOOF brings together homeowners and volunteers in Turkey through Buğday Association. If you want to experience your first experience domestically, there are sites where only jobs in Turkey are listed: WWOOF Turkey

You can make a paid volunteer membership as a single person and multiple accounts, your membership will be valid for two years. For Buğday Association members, free registration is offered.
Helpx
Another platform, Helpx, has both free and premier membership options. When you voluntarily upgrade from free to premier membership, you are in a position to view all host details and reviews. Like other sites, you can become a member both in single and multiple ways. Memberships are valid for 2 years.

According to the information on the site, in some countries, including Australia, New Zealand, the United Kingdom, Ireland and Canada, youth from certain countries could be provided with the Work Vacation Program. Good news for those who want to have a different experience with their children, those under the age of 18 can attend these programs with their families.
Apart from these big platforms, you can meet with some associations one-on-one and talk first-hand about whether they accept volunteers or what are their conditions.