One of the most common trends in vegan dressing guides is the use of cloth bags. Although it is suitable for use in the summer months, one of the challenging choices in winter and travels is the cloth bag. For this reason, we have more useful searches for suitcases or bags.
Even if you are not vegan, sustainable vegan bag manufacturers that may be of interest to you and will help you make ethical choices.
Svala's products have very minimalist, very clear designs. PETA and Fur Free Retailer approved companies use Pinatex or cork stoppers as the main material in their bags. Pinatex is a natural, innovative and patented material made from pineapple leaf fibers collected by agricultural cooperatives in the Philippines.
Pinatex is actually a by-product of the pineapple harvest and a raw material that does not require additional land occupation, water, fertilizer to produce. They also stated it as follows; "No pineapples are harmed in the making of Pinatex" 🙂
The company has been nominated for multiple awards and was named Best Vegan Brand at the 2020 Sustainable Eluxe Awards. They ship to all countries around the world except Russia.
Offering options for both men and women, the brand is PETA approved and produces its products using polyester obtained from recycled plastic bottles. They do not use any animal-based paint or adhesive material during production. It donates at least 10% of its profits each year to charities like PETA, as well as charities that save animals or take part in cancer treatment.
The company will also start selling vegan leather jackets in the future.
Doshi FCSA
A company that focuses on the need for its products to be accessible to everyone in order to improve the world, so they do not place themselves in the luxury category. They find factories that buy recycled basic materials and work with manufacturers who minimize the use of chemicals and solvents.
The company explains that its products are more accessible than others by using Kraft paper instead of using pineapple and cork stoppers. They cover durable, recyclable and non-breakable Kraft paper with Tvyek, a recycled plastic. The aim of the brand is to use materials that can provide long-term use and to compost the product when its life is over.


Finally, there is Lufyen, who I follow with interest and distinguishes itself from the others with its cactus skin, and who also makes Turkey's first plant-based leather. Friends Havva Baysal and Cem Gündüz set out with the goal of sustainable and nature-friendly production and are taking firm steps in a very, very new area. All of their products are PETA approved.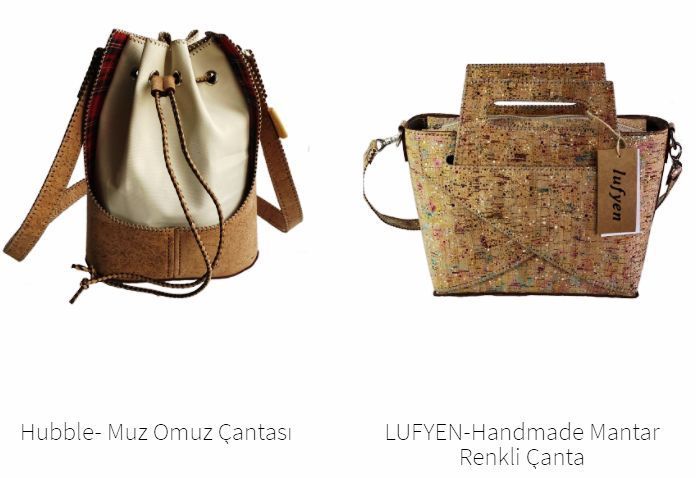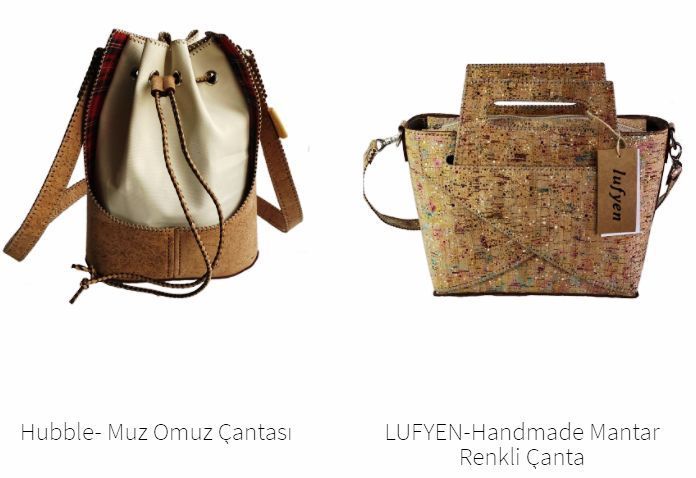 Unlike other companies, the fact that they include eyeglass cases and bow ties in their collections shows that they take the job very seriously. The sector is just developing, of course, but we can become widespread and meet more accessible prices as soon as possible. I recommend you to review their sites to get more information about the companies.